'Sooth your tension, free your mind'
Feel good massage treatments with a choice of music playlist

Specialising in massage therapy at yoga retreats, festivals and events. Helping to energise, calm, relieve tension, prevent/help injuries, relax and unwind.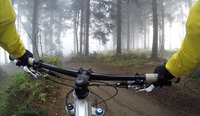 Katie Edge
Graphic Designer. Rides bikes.
"Rachel can offer an amazing relaxing massage or really focus on an area of tension and stress, she understands not everyone wants a massage for relaxation. The music choice makes you feel at home and really comfortable."

Becky Polack
Psychologist. Practices yoga.
"Everything you would want from a massage. Rachel is friendly and knowledgeable, she makes you feel at ease and that you are in safe hands. Thank you, I'll be back for more!!."

Dan Beckett
Electrician. Likes rowing boats.
"First timer, Rachel's very friendly and her massage's are on point! Will be going again."

Kerry Van Strats
Gig go-er.
"We met Rachel at a festival where she was massaging in her cool tent. I had an amazing massage concentrating on my problem areas whilst listening to the music of my choice. It was brilliant just what I needed and Rachel was lovely and friendly. I'll be back x."
Be the first to read what's new!